Subsidy Removal
OpenLife Nigeria has reliably gathered that there are strong indications that pump price of petrol is expected to record another round of increases, the third within 10 weeks as oil marketers hint that the landing cost of petrol has risen month-on-month, MoM, by 37.4 per cent to N632.17 per litre in July 2023, from N460 per litre in June 2023.
The landing cost excludes other additional costs which includes deport related charges, transportation logistics and marketers' margin, which would combine to bring delivery at filling stations at nearly N700/litre.
Sources around oil marketers said that the landing cost for August is expected to rise further as the factors that propelled the rise in July figures have worsened as at last week.
Giving further insight, they said foreign exchange has been a major concern where scarcity has persisted while exchange rate has also continued to deteriorate.
As at last weekend Naira had depreciated by about 6.5 percent in the official market and 25 percent in the parallel market since the last pump price raise.
The marketers also noted that cost of fuel import is rising in response to the recent rises in price of crude oil in the international market.
A transactional analysis of a major operator has showed that marketers were paying N604.14 per litre as total direct cost.
A breakdown shows product cost per liter at N578.46, freight (Lome-Lagos) at N10.37, port charges at N7.37, NMDPRA levy of N4.47, storage cost at N2.58, Marine insurance cost at N0.47, fendering cost at N0.36 and "others" at N0.05 as well as a finance cost amounting to N28.04.
Specifically, the transactional analysis put the landing cost of 28,000 metric tons of imported petrol at over $25 million, including total product cost, total direct cost, total finance cost, capable of generating more than N22 billion as sales revenue, indicating a loss of over N1.6 billion.
As a result of this development, the marketers said it would be unprofitable to import at current pump price, while the government has not guaranteed a free float of pump prices.
Consequently, the Nigerian National Petroleum Company Limited, NNPCL, has remained the only importer aside the minor private importation recorded last month.
The situation appears worsening as Nigeria's crude oil output is now declining threatening the capacity to import refined products.
In its August 2023 Monthly Oil Market Report, MOMR, the Organisation of Petroleum Exporting Countries, OPEC, noted the dwindling output of many nations, adding that Nigeria's oil production dropped on a year-on-year, YoY, basis by 6.5 per cent to 1.26 million barrels per day, bpd in July 2023, from 1.2 million bpd recorded in the corresponding period of 2022.
It also noted that on a month-on-month, MoM basis, the nation's output dropped by 3.0 per cent to 1.26 million bpd in July 2023, from 1.3 million bpd in June 2023.
Experts give insight
Commenting, the National Operations Controller, Independent Petroleum Marketers Association of Nigeria, IPMAN, Mike Osatuyi, said: "It is good because the high crude oil prices mean additional revenue to the federal government.
The revenue would likely be used to fund projects and programmes because the government is no more involved in the payment of fuel subsidy."
He, however, added: "But Nigerians will have to pay more for fuel, which prices have been deregulated. The prices are currently high, but we are optimistic that the prices will fall as a result of competition in future."
Market volatility discourages importation, investment – Marketer
The Managing Director of a major operator, who pleaded anonymity, said the instability and volatility being experienced now in the downstream sector have discouraged, not only importation, but also massive investment expected of a deregulated market.
He urged President Bola Tinubu to intervene in the management of the nation's foreign exchange in order to rescue deregulation and the nation's downstream sector from confusion, stagnation and eventual collapse.
He stated: "We have gotten to a point where President Bola Tinubu's intervention is inevitable. Even if we have the resources to import, we cannot be very sure at what price the product would be sold. So, it is better to hold on and see the way things would unfold in the coming months."
However, checks showed that the situation could worsen, putting pressure on local and international dealers to adjust prices as Argus, a United Kingdom-based market intelligence, stated: "Nigerian crude values have seen an upward trend over the past few weeks, which could be attributed to steady demand from Europe."
"Indeed, high crude prices and continuous depreciation of the Naira pose as deterrents to the effectiveness of the deregulation and active participation by more marketers.
"However, as long as Nigeria still has to import gasoline, European oil traders will still look to cover that supply. The volumes, of course, may be less to Nigeria and more direct to other parts of West Africa because of less smuggling, but the prices will still be high.
"We at Argus encourage, as we have been, that importers look more into the pricing terms from their suppliers. For transparency in the supply chain, fairness and more; the pricing benchmark for gasoline should be Argus' Eurobob."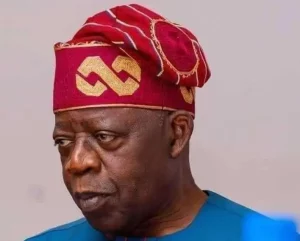 About Author