School Principal Under Pressure To Produce Attestation For Deputy Governor-Elect Who Allegedly Forged Certificates
OpenLife Nigeria reports that at the moment, the entire political landscape of Kebbi State and its environs is engulfed in unbelievable moves by the deputy governor-elect to twist his alleged forged certificates narratives.
According to fresh information, the Deputy Governor-elect, Sen. Umar Abubakar, who has represented Kebbi North in the Senate and who was  presented with a certificate of returns by the Resident Electoral Commissioner (REC) for Kebbi state, Alhaji Muhammad Mahmoud Bello in Birnin-Kebbi on April 19 allegedly forged his school certificates.
Insiders revealed to us that Senator Umar wrote a letter to the Permanent Secretary , Ministry of Basic Education and Secondary Education in Sokoto, Mr Lawal Saddiq Sanusi applying for the certified true copy of his testimonial'.
In the letter, he alleged that he was a student of Sultan Abubakar College between 1974 and 1979 with the admission number 958. He requested for the certified true copy of the testimonial and secondly, for a letter of attachment and confirmation that the testimonial bearing Umaru Abubakar belongs to him.
However, the Principal of the school refused to play ball alleging he has no official record with the school. Re-Application for Certified True Copy of Testimonial and a Letter of Attestation for Umaru Abubakar.
However, the  principal of the school he claimed to have attended is under intense fire right now by the Permanent Secretary to produce attestation for the Deputy Governor.
"The name Umaru Abubakar is not on the list of students who graduated and were issued testimonials in 1979.
Neither the Examinations Records nor any of the school records  listed the name of  Umaru Abubakar as having sat for Teachers Grade ll examinations in 1982, or to be among students who were issued testimonials in 1982 as indicated in the testimonial attached by Senator Umaru Abubakar Argungu.
The attached copy of the testimonial of Umaru Abubakar does not carry the  name of the issuing officer, which is not the tradition of the school," a response to the inquiry stated.
According to the story, the Deputy Governor was allegedly dismissed from the Sultan Abubakar College Sokoto which was then a Teachers Training College during a mock examination alongside 15 others.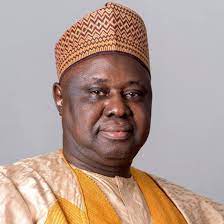 About Author