Maureen Badejo Attacks RCCG General Overseer
OpenLife Nigeria reports that a London based Vlogger, Ms Maureen Badejo has mocked the General Overseer of the Redeemed Christian Church of God, RCCG, Pastor Enoch Adeboye, describing him as a greedy old man who is only interested in the humongous financial weight of the church as against his pretentious posturing of winning souls for God's kingdom.
The attack on the globally acknowledged man of God came against a statement Pastor Adeboye made to his congregants during a worship service on Friday, February 3 at the Redeemed Camp in Mowe, near Lagos.
During the service, Pastor Adeboye had informed the worshippers about his decision to sit down to deliver the evening sermon as against his usual standing positions, assuring them that all was well and there was no need to think otherwise.
"I am okay," he said.
However, Maureen Badejo, in her reaction, said:
Instead of Baba to appoint a successor, he said he needs to deliver a sermon sitting down . This free money sweet. All na business strategy."
Going further, she submitted the transcribed version of Adeboye's statement.
According to Maureen, Adeboye had said " let's face the fact. It is more comfortable to sit down than to stand . So, I think this sitting down idea might be a very good one , particularly for some one who is going to be 81 next month."
For those who don't forget easily, this is not the first time the London based Vlogger would be taking on a man of God.
Around September 2022, news filtered out that Ms.Maureen Badejo was in the news again and that time, for the bad as she lost an appeal against Mounting Court rulings against her in respect to several defamatory statements she had made against Dr. Daniel Olukoya and his wife, Dr. (Mrs) Folashade Olukoya.
Dr. Olukoya is the founder and General Overseer of Mountain of Fire and Miracles Ministries (worldwide).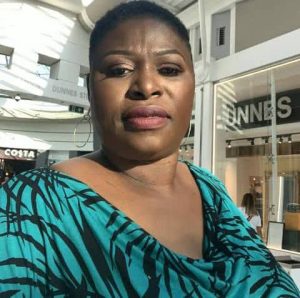 In the ruling, the High Court Appeal Centre, Royal Courts of Justice, London, ordered that:
"Permission to appeal is refused. The application is totally without merit. Pursuant to CPR 52.4(3), the defendant may not request this decision to be reconsidered at an oral hearing."
Maureen had approached the court to upturn two judgements against her.
They are:
Orders of Master Thornett dated 13 April 2021 and 3 February 2022. Case Number: QB-2020-003625
Appeal Ref: QA-2020-000054.