Lekki Free Zone Development Company Woos Investors
OpenLife Nigeria reports that weeks after the world celebrated Nigeria on account of the launch of Dangote's global biggest single chain refinery in the Lekki Free Trade Zone of Lagos, management of the Lekki Free Zone Development Company, has beckoned on investors to look at their direction in the eastern part of Lagos where it has established a one-stop friendly and rewarding business haven.
Speaking at a breakfast meeting organized by the Nigeria-South Africa Chamber of Commerce in Lagos, the deputy managing director of the company, Bolatiti Ajibade explained that the Lekki Free Zone Development Company, which is a joint venture between a Chinese consortium, CALIL, and Lagos State government, was established in 2006 for the purpose of driving foreign direct investment, fast tracking development, creating employment as well as transferring skills and boosting trade.
She noted that, among other things, LFZDC's mission of minimizing capital flight is embedded in its tax wavers from all federal, state and local government taxes, rates, Customs duties and levies including 100 percent foreign ownership of investment and 100 percent repatriation of capital, profits and dividends.
Ajibode added that "One-stop approval for all permits, operating licenses, incorporation documents as well as option to sell 100 percent goods in to the domestic market," are parts of its friendly policies.
Further, Ajibode disclosed that the Lekki Free Zone is a multi Sectoral free zone with ample spaces for agriculture, industries, real estate, oil and gas including opportunities from small and medium enterprises, SMEs.
She stressed that its proximity to the globally acclaimed Dangote's refinery is a huge advantages to investors.
"It is about N27 billion investment and there is no limit to the opportunities in the Free Zone," Bolatito Ajibade stated.
Earlier, in his welcome address to guests at the event with a theme: "Leveraging On The Free Zone Scheme As A Catalyst For Nigeria Economic Growth-The Lekki Free Zone Story," chairman of the chamber, Osayaba Giwa-Osagie, SAN, stated that the timing of the forum was "Unique."
He disclosed that the 22 years old chamber would continuously provide business opportunities to players across sectors, stressing that investors should take full advantage of the new democratic climate to invest in the Lekki Free Zone.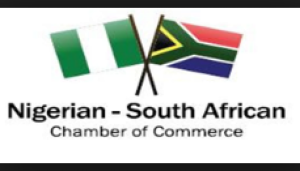 About Author