INEC Chairman Fraudulently Manipulated Imo, Rivers Results
OpenLife Nigeria reports that a civil rights organisation, Yiaga Africa, has added a new twist to the general election conducted on February 25, saying that the results from Imo and Rivers states were inconsistent with its projections for the states.
The organisation raised the observation in its post-election statement signed by the Chair, Watching The Vote and Executive Director, Samson Itodo, obtained on Wednesday night and titled, 'The 2023 presidential elections are once again a missed opportunity: INEC must be fundamentally reformed.'
They said that the results announced by the Independent National Electoral Commission, chaired by Professor Mahmood Yakubu, were manipulated.
The statement said, "The state-level presidential results for Imo and Rivers are inconsistent with the Yiaga Africa WTV projections for both states. For Rivers, INEC announced 231,591 votes for APC or 44.2 percent; 175,071 for LP or 33.4 percent; and 88,468 for PDP or 16.9 percent.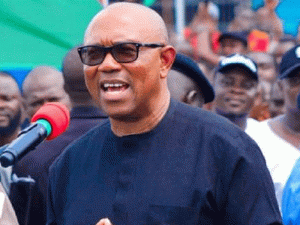 "This is in sharp contrast to the Yiaga Africa WTV estimates for Rivers which are: APC 21.7 percent ±5.0 percent; for LP 50.8 percent ±10.6 percent; and PDP 22.2 percent ±6.5 percent.
"For Imo, INEC announced 66,406 for APC or 14.2 percent; 360,495 for LP or 77.1 percent; and 30,234; for PDP or 6.5 percent. Again, this is at variance with the Yiaga Africa WTV estimates for Imo which are: APC 5.1 ±2.3 percent; LP 88.1 percent ±3.8 percent; and PDP 5.7 percent ±2.3 percent."
The report recommended that INEC should clarify the inconsistencies in some of the results, especially from Rivers and Imo states; extend voting hours to 5:00pm in subsequent elections; as well as sustain the uploads of polling unit results form EC 8A on its INEC Result Viewing portal.