Horror In Ondo State And Failure Of Tajudeen Sanusi
OpenLife Nigeria reports that a development in Ondo where doctors at the Ondo State Mother and Child Hospital, Trauma Centre, Ondo town, are battling to save the life of a nine-month pregnant woman, operated upon by a quack doctor, Rabiu Olalekan, at a private hospital in Orita Ojo, in Odigbo council area of the state, has, once again, exposed the failure of the DR. Uche Rowland Ojinmah led Nigerian Medical Association, NMA as well as Dr Tajudeen Adisa Bolanle Sanusi led Medical and Dental Council of Nigeria, MDCN- the professional health regulatory agency for the professions of Medicine, Dentistry and Alternative Medicine in Nigeria- in which all manner of persons operate as medical doctors resulting in the untimely deaths of many innocent souls.
On Friday, the 31-year-old quack doctor suspect, who was paraded by the state Police Commissioner, Oyeyemi Oyediran, carried out a cesarean section, CS, on a pregnant woman.
Oyediran said that the suspect "who has been parading himself as a medical doctor and CMD of Iremide Private Hospital, Orita Ojo, Odigbo Local Government Area was arrested by a team of Special Intervention Squad, when a report of unprofessionalism was reported against him.
"The suspect carried out a caesarian section on a pregnant woman (name withheld) who was later rushed to Mother and Child Hospital due to excessive bleeding from her private part.
"It was discovered that the self-acclaimed doctor stitched the womb and the urinary tract together.
"During investigation, it was discovered that the suspect is not a doctor but attended the School of Health Technology, Ijebu-Ode, where he studied Community Health Extension Work, but had been deceiving the people by claiming to be a medical doctor.
"He also claimed he invited one Dr. Bayo to help him carry out the ceasarian section on the victim, but that his phone number was not going through."
The police boss said that the suspect was arrested "by a team of Special Intervention Squad when a report of unprofessionalism was made against him."
The Police Commissioner said that the suspect would soon be charged in court.
                                                            Confession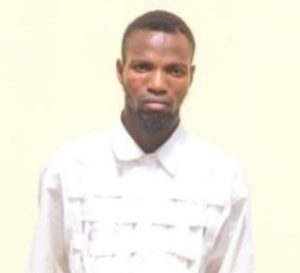 However, in an interview, Olalekan said he intended to go back to the university after operating the hospital for a few more years.
He added that all along he wanted to be a medical doctor.
According to him, "I know what I was doing was wrong. It was because there was nobody to help me after leaving the School of Health Technology.
"My brother who bought this building for me died recently abroad and things have been very hard for me.
"I have been operating this hospital for years and this is the second operation I would perform.
"The woman in question was unable to give birth to the baby, that was why I performed the operation.
"It was successful and she left only to return days after that she was bleeding from her vagina.
"I discovered that she was not using her drugs and all my efforts to stop the bleeding proved abortive.
"I referred her to the Mother and Child Hospital in Ondo. I want to beg the police and government to forgive me. I will stop the illegal practice after this.
"They should have mercy on me. My wife is nine months pregnant and that's my first child. I want to be around to father my child."
However and regrettably so, despite having Dr. Uche Rowland Ojinmah as the president of Nigerian Medical Association (NMA) having been elected in May at the association's 62nd Annual General Conference and Delegates meeting in Port Harcourt, Rivers State , nothing seems to have improved in terms of regulation on real and fake doctors.
Ojinmah, a consultant dermatologist at the University of Nigeria Teaching Hospital, Enugu, and other elected National Officers Committee of NMA like Jeremiah Israel, publicity secretary; Gbelela Zakariah, financial secretary; Yaqubu Muhammad Yakubu, treasurer; Omokoji Simeon, deputy secretary-general; Onyekwelu Jide Jasper, secretary-general; Adetunji Adenekan, second vice-president; and Suleiman Umar Al-Hassan, first vice-president have failed in their responsibilities
                             Who protects the Nigerian public from fake doctors?
The exposure of Martin Ugwu Okpe, who reportedly impersonated his friend, Dr. George Davidson Daniel, to work as a medical officer in the Federal Ministry of Health for nine years brought to the fore the porous system that would allow an impersonator ply his trade within the nerve centre of the national health care system.
Reports say that Okpe worked in the Department of Health, planning, research and statistics as a Grade 12 officer. Within the period, he also headed the chapter of the Nigerian Medical Association (NMA).
Several Nigerians must have, undoubtedly, fallen victims, or may know a relative, friend or acquaintance who has fallen victim to these quacks.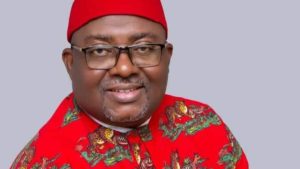 Fake doctors in some cases are dropouts from medical schools, or auxiliary nurses who have trained under licensed medical practitioners.
They could be pure impostors, who may have worked in pharmacies or some other medical institutions. Here are a few tips that may come in handy in spotting quack doctors.
When you visit a hospital or clinic, look out for a licence, usually issued by the State Ministry of Health; where you don't see one on display ask to see it. If the hospital does not have one, be wary of patronising such an establishment.
Reports say that many state ministries of health that are mandated by law to provide licences of practice to proprietors of hospitals and clinics do not have an inventory of all medical facilities in their domain. Some of them do not even have websites that display a list of licensed clinics and hospitals in their states.
There is also a lot of bureaucratic red tape by these state ministries of health in issuing licences to applicants. Take note of the doctor's mannerisms during the hospital visit: Is he or she able to explain to you the process of the ailment, symptoms and the basis why the doctor has chosen the course of treatment.
Be wary, if the doctor is not self-assured and knowledgeable, and behaves in a shifty and forgetful manner. Be wary, if the doctor prescribes medication without carrying out any physical examination or laboratory tests.
The doctor is reluctant to divulge the drugs that he is prescribing and confuses you with medical jargons. The doctor diagnoses your condition as a spiritual ailment and refers you to a prayer house.
The doctor promises you a miracle medical care, that is not founded scientifically, or offers you a herbal concoction, that is prepared by his hospital in their facility. What is the role of the Medical and Dental Council of Nigeria in protecting the public from these quacks? Its mandate states as follows: Regulation of training in Medicine, Dentistry and Alternative Medicine in Nigeria, Regulation of Medical, Dental and Alternative Medicine practice in Nigeria, Determination of the knowledge and skills of these professionals, Regulation and control of Laboratory Medicine in Nigeria. Every doctor operating legally in the country is supposed to have a temporary or permanent licence to practise, issued by the MDCN.
Foreign doctors operating in the country are expected to do the same. Proliferation of quacks within the health care system is a symptom of the malaise that has affected the ability of the MDNC in effectively monitoring and regulating the activities of its members and to put in place strict and efficient measures to sanitise the system.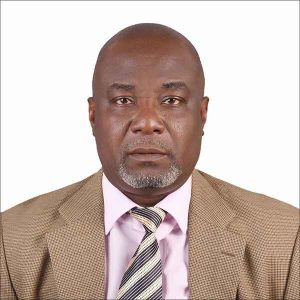 In this age of information technology and the compilation of database by several government agencies, one will expect that the MDCN will take advantage of it and have the names, photographs and qualifications of all licensed doctors and accredited clinics in the country listed out with reference pictures, location and contact details on its website.
The NMA (Nigerian Medical Association) also has a responsibility in ensuring that due diligence is done on its members, and to also provide information on the database of its members online, to prevent impostors from taking advantage of the public.
Olalekan