Datti Ahmed exposes electoral frauds
OpenLife Nigeria reports that the Vice Presidential candidate of the Labour Party, in the February 25 presidential contest, Dr Yusuf Datti Baba-Ahmed has further exposed the frauds perpetrated by the Independent National Electoral Commission, INEC and the All Progressives Congress, APC.
Writing through his twitter handle, (STAN) #ObiDatti2023, Datti Ahmed wrote:
Let me explain to you guys how slow APC and Inec are. On the official result released by INEC they said LP came 3rd. Now Festus "Empty Brain" Keyamo and Femi "Glutton" Kayode are busy sharing this result which says we came 2nd. The wicked runneth when no one is chasing him," he stated.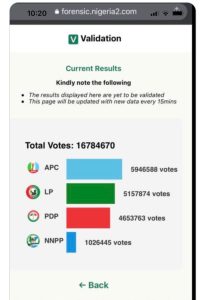 Yusuf Datti Baba-Ahmed, born on July 7, 1969, is a Nigerian economist and politician who served as Senator for Kaduna North from 2011 to 2012 and member of the House of Representatives from 2003 to 2007. He is the Labour Party vice presidential candidate in the 2023 presidential election running alongside Peter Obi.
In the election, INEC declared that the All Progressives Congress, APC had 8,794,726, the Peoples Democratic Party,PDP had 6,984,520 Labour Party had 6,101,533 and the New Nigerian Peoples Party, NNPP had 1,496,687 votes respectively.
Aggrieved by what Labour Party and the Peoples Democratic Party, described as fraudulent result, the two parties have approached the court to validate their claims.