As Inflation Peaks
OpenLife Nigeria reports that anxiety has enveloped households over anticipated increase in the price of cooking gas.
This is happening even as Nigeria's annual inflation rate accelerated to an 18-year high of 25.8% in August.
Clearly, official data showed on Friday that as Africa's largest economy is grappling with rising prices ahead of a central bank interest rate decision later this month.
Bola Tinubu, in May, removed a popular but costly decades-old petrol subsidy and ended exchange controls, leading to a spike in prices from food to transport fares and angering unions who have threatened strikes.
The August inflation figure rose for an eighth straight month from July's 24.08%, according to the National Bureau of Statistics (NBS), compounding a cost of living crisis worsened by Tinubu's reforms.
The last time Nigerians experienced this level of inflation was in August 2005, official data shows.
"Nigerian inflation rose faster than expected in August, a month that more typically sees seasonally subdued inflation pressures," said Razia Khan, Standard Chartered managing director and chief economist, Africa and Middle East
Economic analysts said naira depreciation, higher fuel and food prices, logistics costs and money supply growth, were some of the major drivers of Nigeria's inflation.
"The inflation data in our view reflects only in part the lifting of the subsidy. Much of the pre-existing pressure came from Nigeria's monetary policy stance in the months that preceded this outcome, and the continued naira depreciation on the parallel market," Khan said.
The central bank raised rates by a smaller-than-expected 25 basis points in July, contrary to analysts' expectations. It is due to set rates again on Sept. 26 and some analysts expect a more hawkish stance.
Food inflation, which accounts for the bulk of Nigeria's inflation basket, rose to 29.34% in August from 26.98% in July, as price of staples rise, the NBS said.
Tinubu, whose disputed February presidential election victory was upheld by a tribunal last week, has said he will not go back on reforms. Labour unions say reforms have hurt the poor and should be reversed.
Consequently, gas retailers have warned that the price of 12.5kg cooking gas may hit N18,000 by December if the Federal Government does not restrict the activities of the terminal owners.
The President, Nigerian Association of Liquefied Petroleum Gas Marketers, Olatunbosun Oladapo, said on Sunday, that the price of Liquefied Petroleum Gas also known as cooking gas has "gone astronomically high at terminals as a result of a sudden increment from between N9-N10m per 20 metric tons to N14m per 20 metric tons.
"There is a ridiculous hike in gas prices going on right now, and I am afraid that if the Federal Government does not step in to checkmate the activities of these terminal owners, price could reach as high as N18m per metric tons by December. This means that a 12.5kg could go as high as N18,000."
According to him, terminal owners were "hiding under the guise of high foreign exchange to increase price to further increase the suffering of the masses."
Olatunbosun said there was no justification for the increment, as the Nigerian Liquefied Natural Gas Limited still supplied the market.
He said, "NNPCL currently takes 59 per cent of the gas produced by NLNG, although NLNG has also increased its price from N6m to N8m. Now, because NLNG has increased price, NNPCL and terminal owners have increased price to N14m.
"The increase in price that would take effect is not the fault of retailers. It is the fault of NLNG and terminal owners. Even NNPCL is hiding under the guise that they are now privatised to increase prices. As of last week, 1kg was N800 at the terminal, now it is N1,200, and could reach N1,500 by December if care is not taken."
He added, "Now, the ordinary man would not be able to buy gas. How many minimum wage earners can afford gas now? Everyone is turning to firewood and charcoal.
The surprising thing was that they visited President Tinubu last week, and promised to work together with his administration to make life better. Now they have come back and started doing something else.
Where are all the palliatives and busses they promised to donate? We have not seen anything."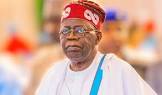 About Author