After 8 Years In Office, Buhari Submits Assets Declaration Form Of Zero Debt, Decreased Cows
OpenLife Nigeria reports that former President Muhammadu Buhari has submitted his assets declaration forms to the Code of Conduct Bureau, CCB.
The submission is in line with Chapter 6 of the constitution.
Buhari, who became military head of state from December 31, 1983, was overthrown by military officers led by General Ibrahim Badamasi Babangida and other officers including late General Sanni Abacha on August 27, 1985.
He became a democratically elected Nigerian President on May 29, 2015 and completed his two-term of four years apiece on May 28, 2023.
He handed over to Bola Tinubu, former Lagos State governor.
The Code of Conduct Bureau, on Staurday, issued an acknowledgement receipt.
According to privileged insight, the completed declaration shows that his movable assets did not increase, at home in Nigeria or outside and did not add new bank accounts outside the only one he had in Union Bank, Kaduna. He has taken no loans and has no liability.
The number of cows and other animals in his farm recorded a little decrease due to the number he gave out as gifts in the last four years.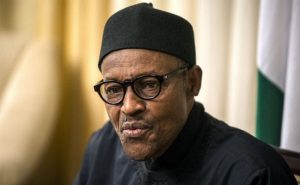 About Author